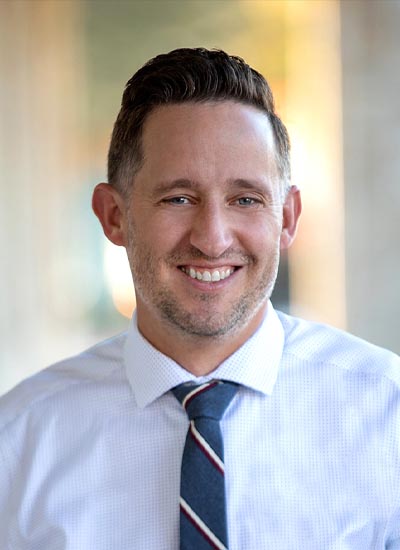 Dr. Bradley DeVries
Dr. Bradley E. DeVries received his undergraduate degree from the University of Utah, and then attended dental school at the University of Pittsburgh where he graduated in 2007 with honors. He completed a one-year residency at the University of Utah. Dr. DeVries worked as an associate in several different offices but continually searched for the right opportunity to start his own practice.
In 2011 that opportunity presented itself as Dr. Jay Silcox, a beloved long time dentist in the Riverton community, retired, and hand-picked Dr. DeVries as his replacement. Dr. DeVries has been well received by both established and new patients, alike.
Brad and his wife, Christine, have two children. He enjoys spending time with family and friends, backpacking, being outdoors and playing golf.